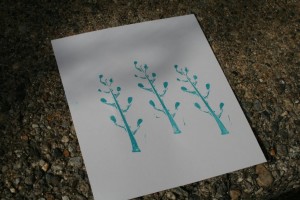 3 Trees in a Row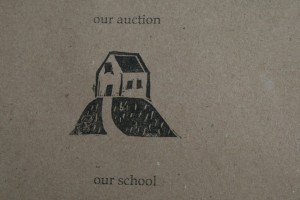 This is print that I made for a charity auction for Chick's school. I urge anyone local to come check it out because it is going to be a super fun time. A rockin' band will be playing, there will yummy food, wine, local hard cider, home brew, and lots of bidding with items of all shapes and sizes (and prices). There is going to be an inclusive, welcoming vibe running throughout the entire event, and the money that is raised will go toward the scholarship fund. Check out the auction blog and talk to me if you are interested in going.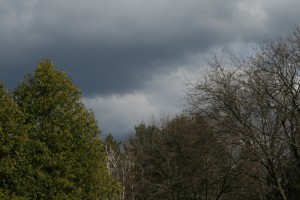 This is what it looked like at 3:30 this afternoon. Chick and I darted outside wearing only our socks because we were afraid to miss the light. It was a mad rush to feel the warmth of the elusive sun on our faces. We were glad we moved so quickly because it didn't last long. Chick flung her body on the grass and then did some groovy dance moves, and I grabbed my camera.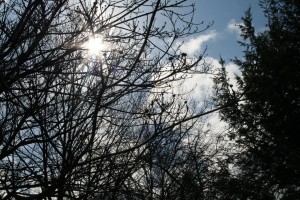 We were feeling desperate because it totally snowed this morning. I know, I know – it is normal for it to snow in New England in April, but, come on, that does not mean I have to smile and be happy about it. I had just dropped Chick off at school this morning, and was walking with Mouse to the car when I noticed white stuff floating in the air. I was sure it was dandelion fluff or some sort of pollen-y matter, but when I reached out to see what I was dealing with, it instantly melted on my palm. It was definitely snow. Snow with no sun in sight. Until…..3:30.
xo e