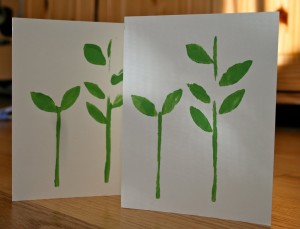 In the midst of the darkest days of the year, I surprised myself and created a little bit of spring. This botanical stamp was made using an acrylic block and some $0.75 adhesive back craft foam. I drew my design onto the foam, cut out the stem and leaves, peeled the paper of the back of each piece, and fixed them onto the acrylic block. I had been thinking about this technique, and then read about it in Lena Corwin's beautiful book, "Printing by Hand." Oh boy , I love that book!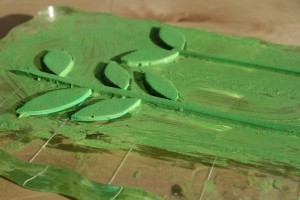 It was a simple process, which produced a beautiful print. In general, while printing with stamps, it is always a good idea to work on a solid, hard surface, but it is especially important when working with foam stamps. If the printing surface is at all raised, the excess ink on the acrylic will get all over the printing material (paper, fabric, etc.). I worked on my wood floors since it doesn't get any more solid and spacious than that. A kitchen table or desk would work just as well.
Here are some note cards that I plan to bundle into sets of 6 with envelopes.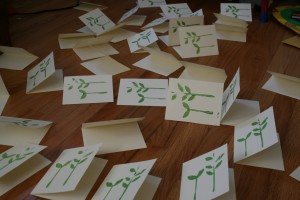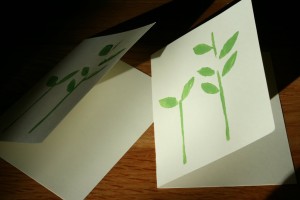 I made a repetitive pattern at the bottom of these cotton dish towels. Perfect for last minute gift giving!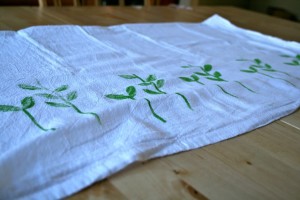 xo e