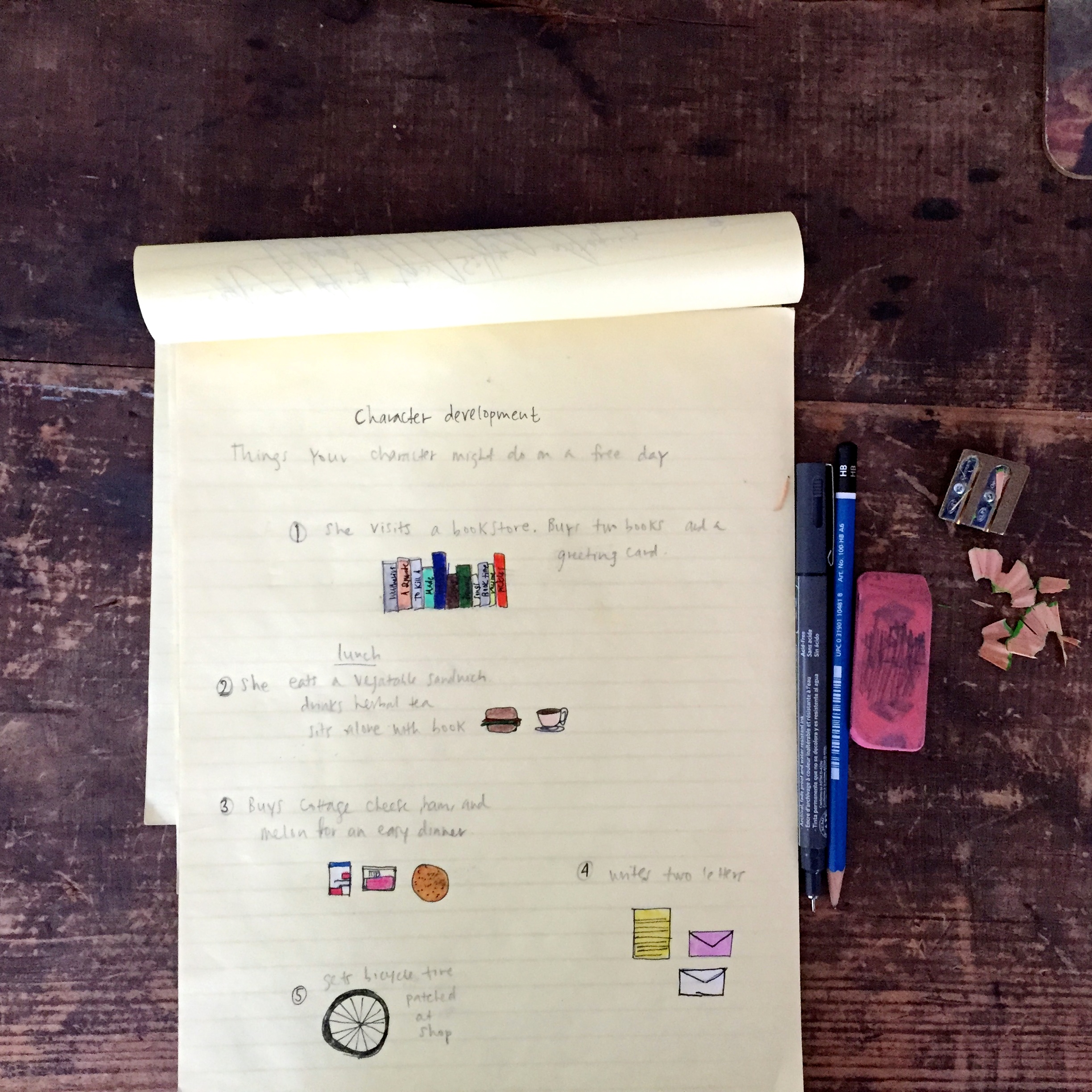 Use your journal to develop characters who can find their way into your short stories, poems, and plays.
List 5-10 ordinary, regular things your character would do on a free day. Write brief notes and draw small sketches to illustrate.
Remember, this is practice in stepping into your character's mind. This is not what you would do on a free day.
Kids will find that taking on a fictional character's perspective can be relaxing, fun, and stress reducing.  Their problems aren't yours, and you get full control over their actions, motivations, mistakes, etc.
Enjoy!