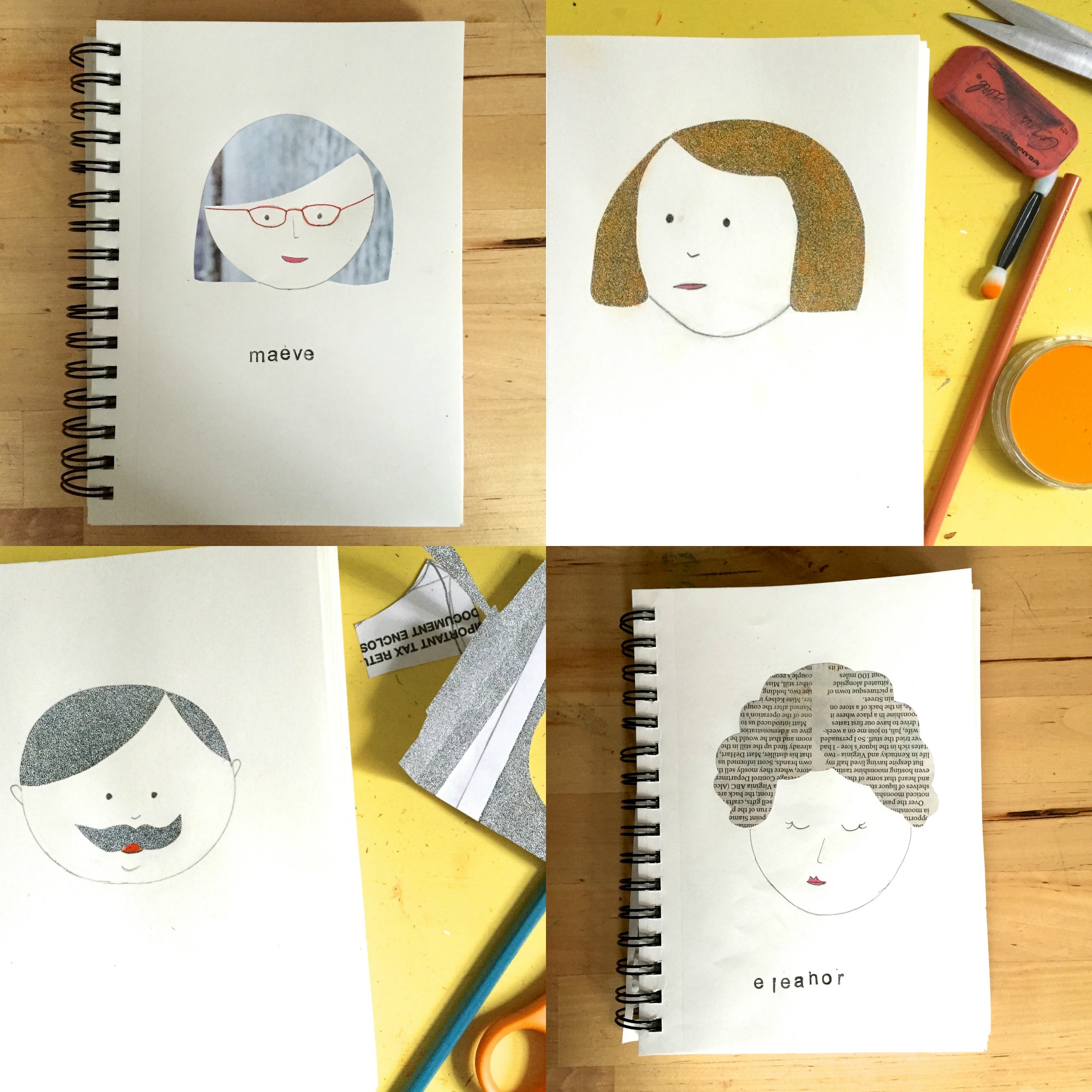 I'm completely addicted to making these mixed media faces.  And, yes — I start with the hair! Funny, because when I was a child, I loved to draw all kinds of hair — high swinging pony tails, really curly, kinky, spiky, long and wavy, and more and more.  Some things stay with you.
Today, I decided to use security envelopes (hello, tax deadline!) and newspaper as collage material for the hair.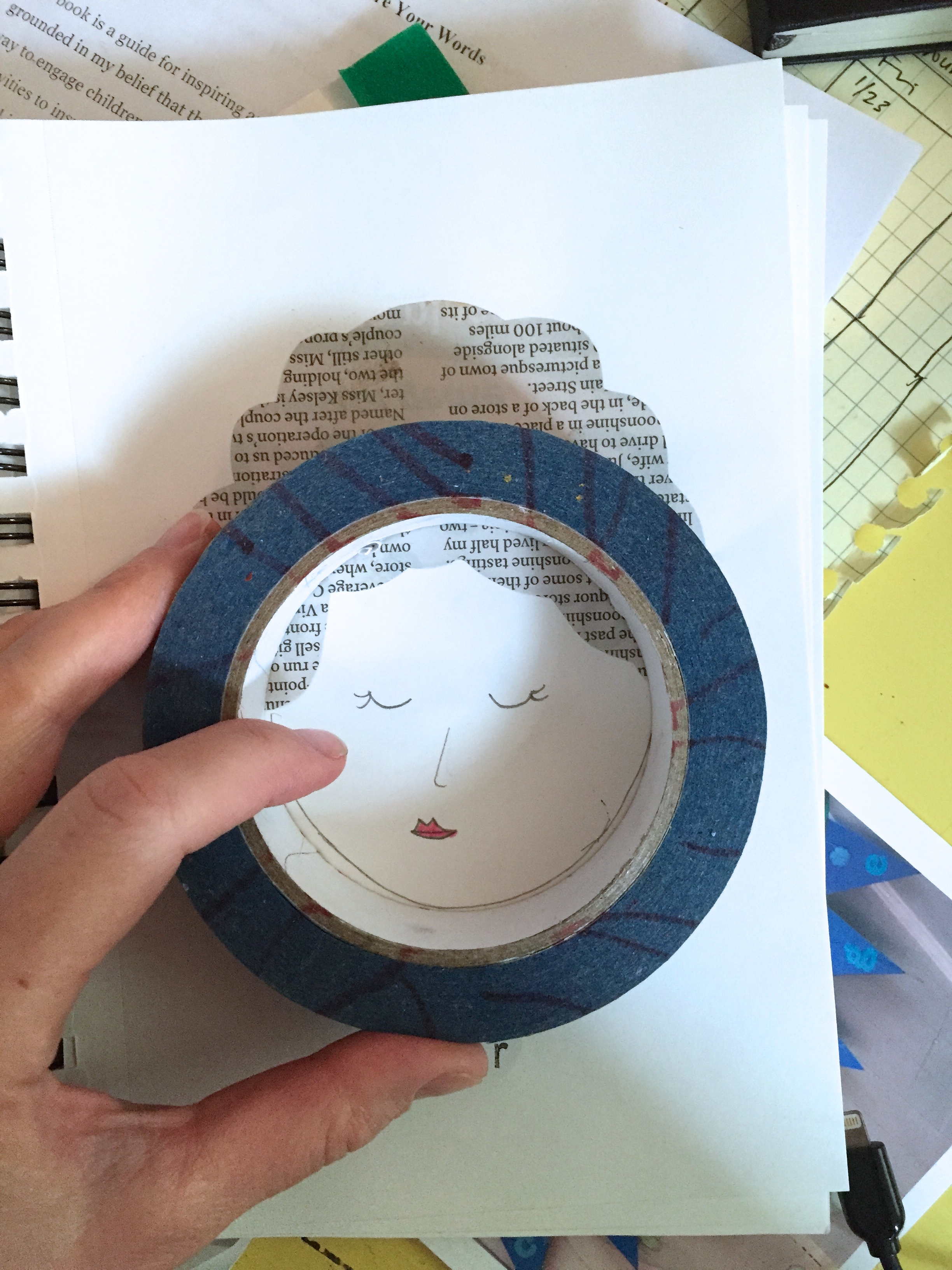 One of my tricks is to use a circle stencil as a guide as I draw the hair style.  In this case, I used a roll of tape.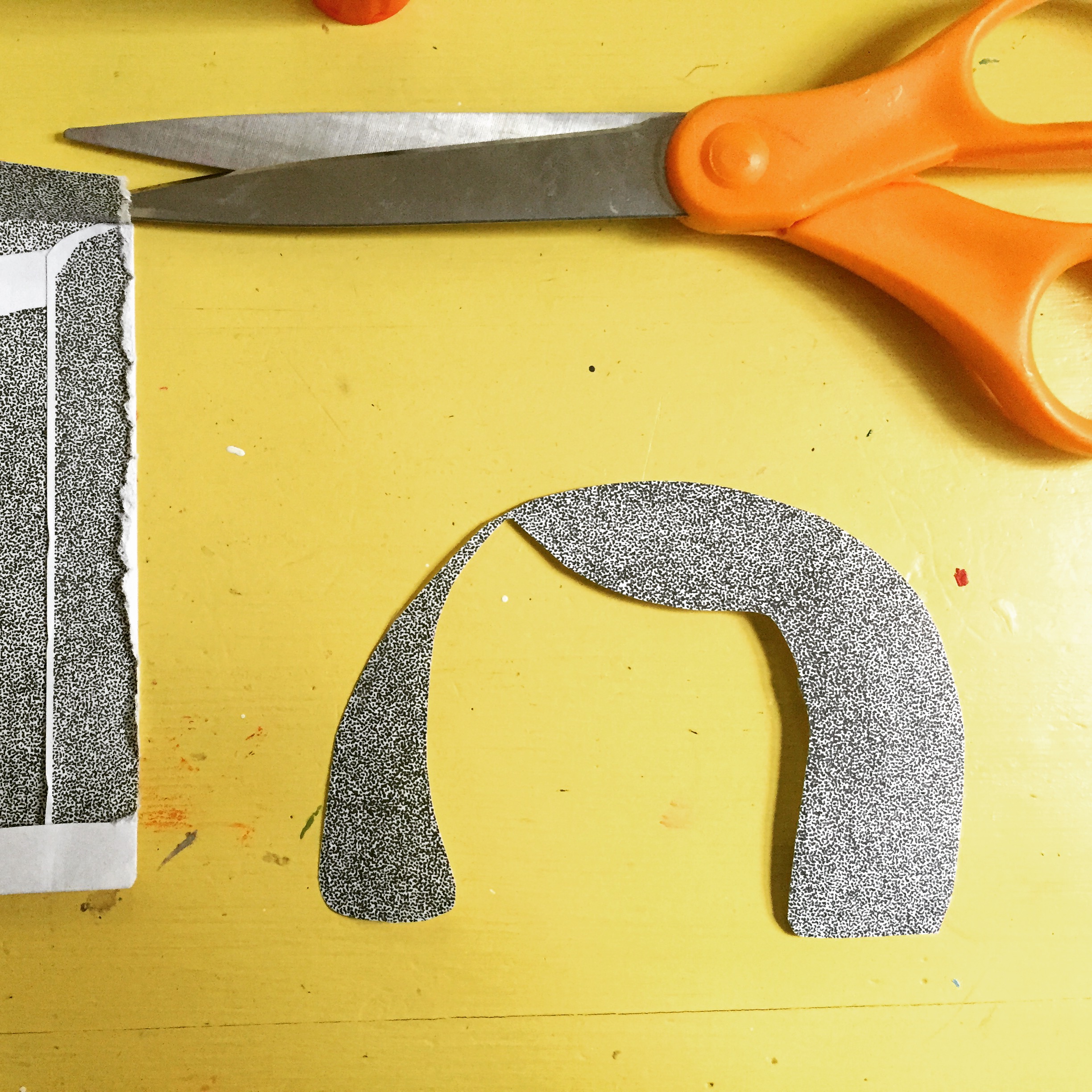 To Make:
1. Flip the paper onto the back side (the side that won't show) and trace a circle.
2. With it still on its back side, think of this circle as the person's head and draw a hairstyle onto it.
3. Then, carefully cut out the circle leaving only the hairstyle.
4. Glue the hair onto a piece of drawing paper or in your journal.
5. Use a pencil, art pen, colored pencils, and water color to add details.
6. Give your new person a name.