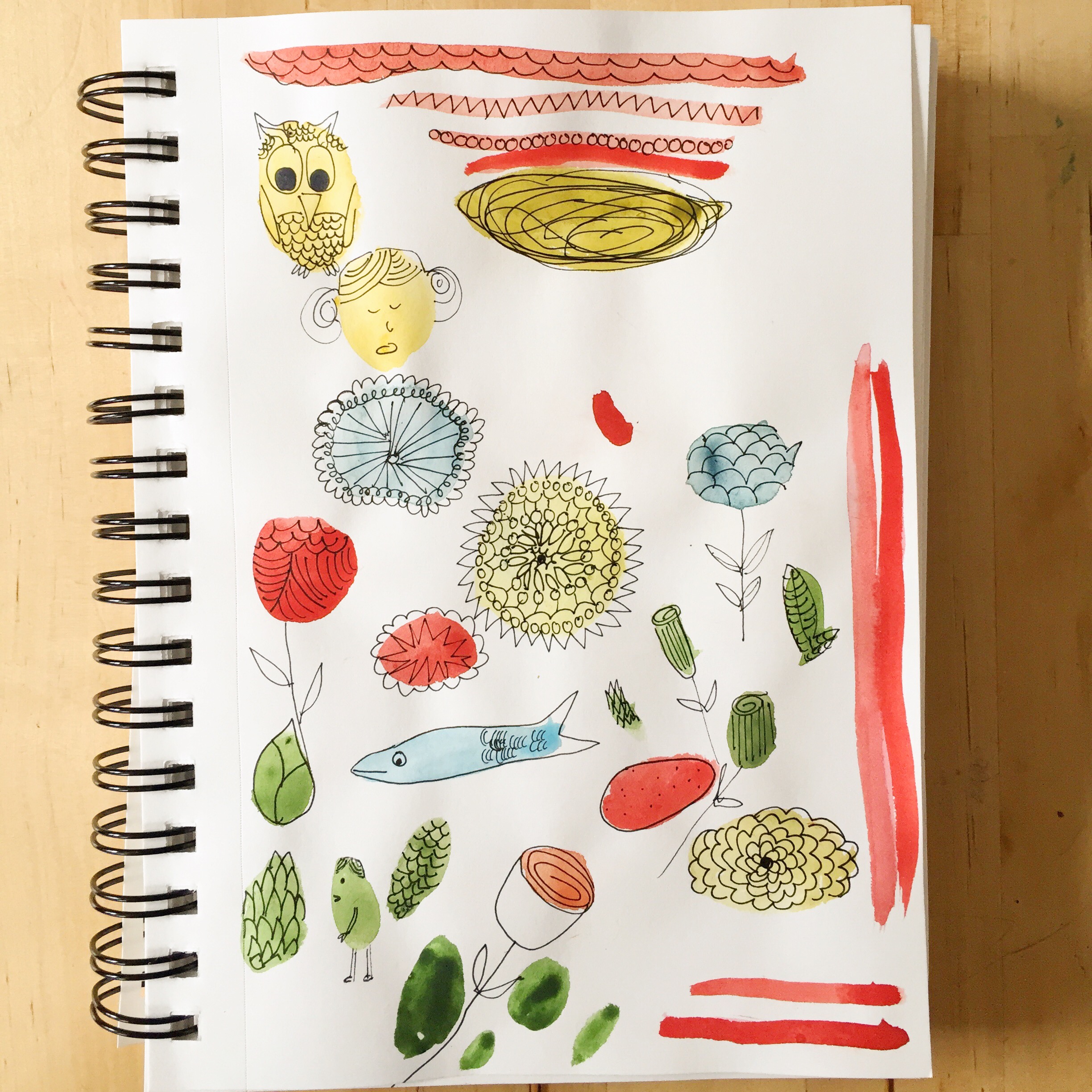 Doodling over watercolor blobs is always a good plan if I am feeling stressed or worried about something.  The think-as-you-go, free style technique is simply a nice way to give my brain a break.  My brain was calling for a creative escape, so I painted some blobs in my journal.  The following morning,  I doodled all over the blobs.  There was definitely no planning involved.  Just blobs.  Then, the pen.
This is my page before the doodles: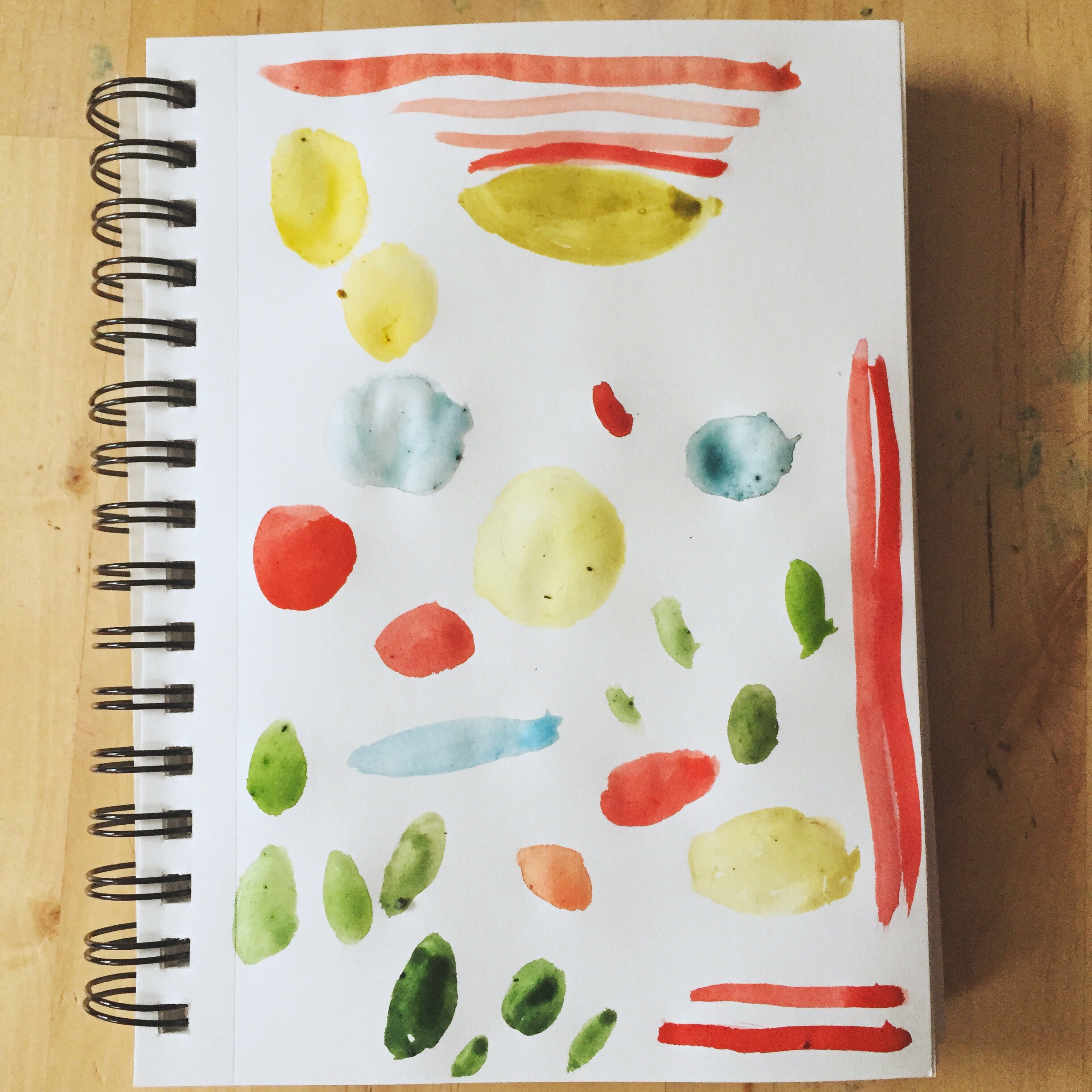 Happy Friday, my friends.