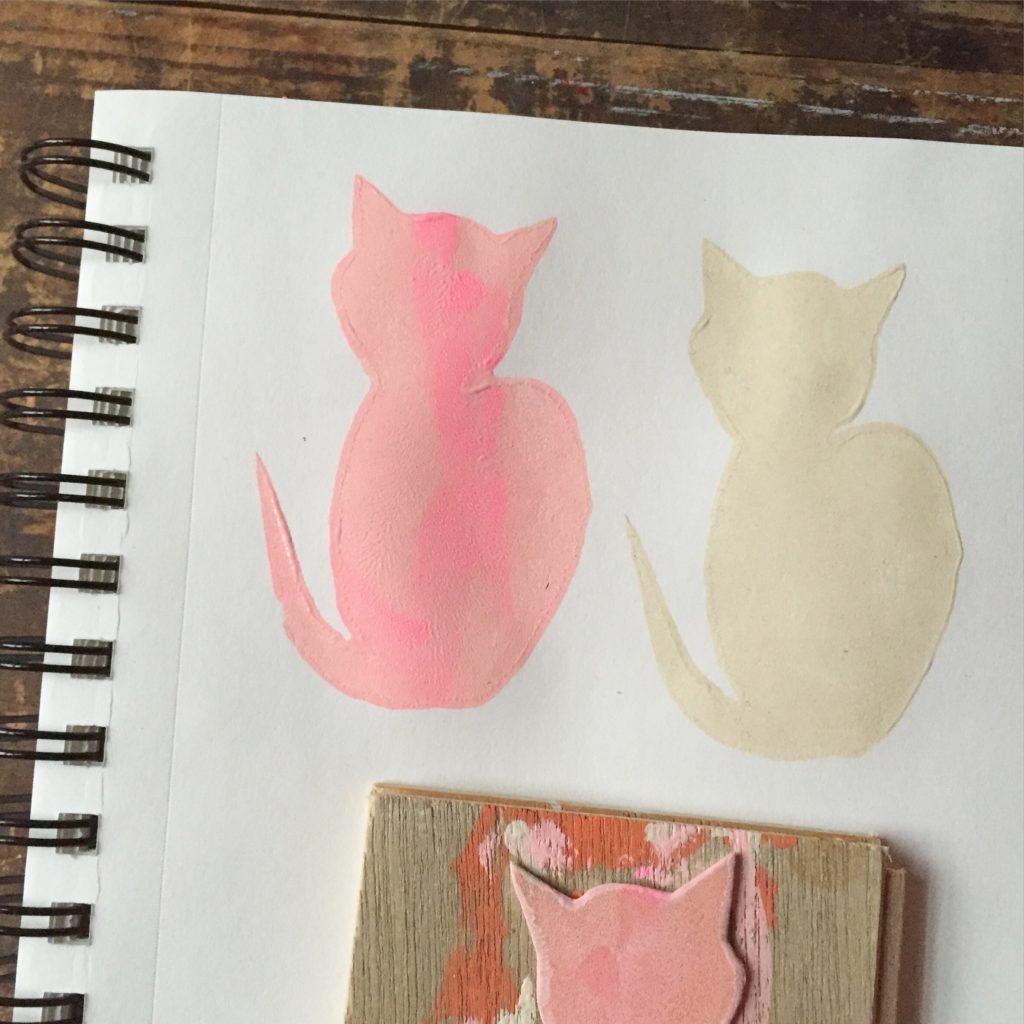 DIY craft foam printing blocks are one of my favorite ways to print.   Because it is a simple, no fuss way to print, I can spend hours making blocks, playing with color, and experimenting with shapes.  The one limitation with craft foam relief printing is that it doesn't capture fine lines and small details well.  It is best to stick with simple shapes and designs that are not very intricate.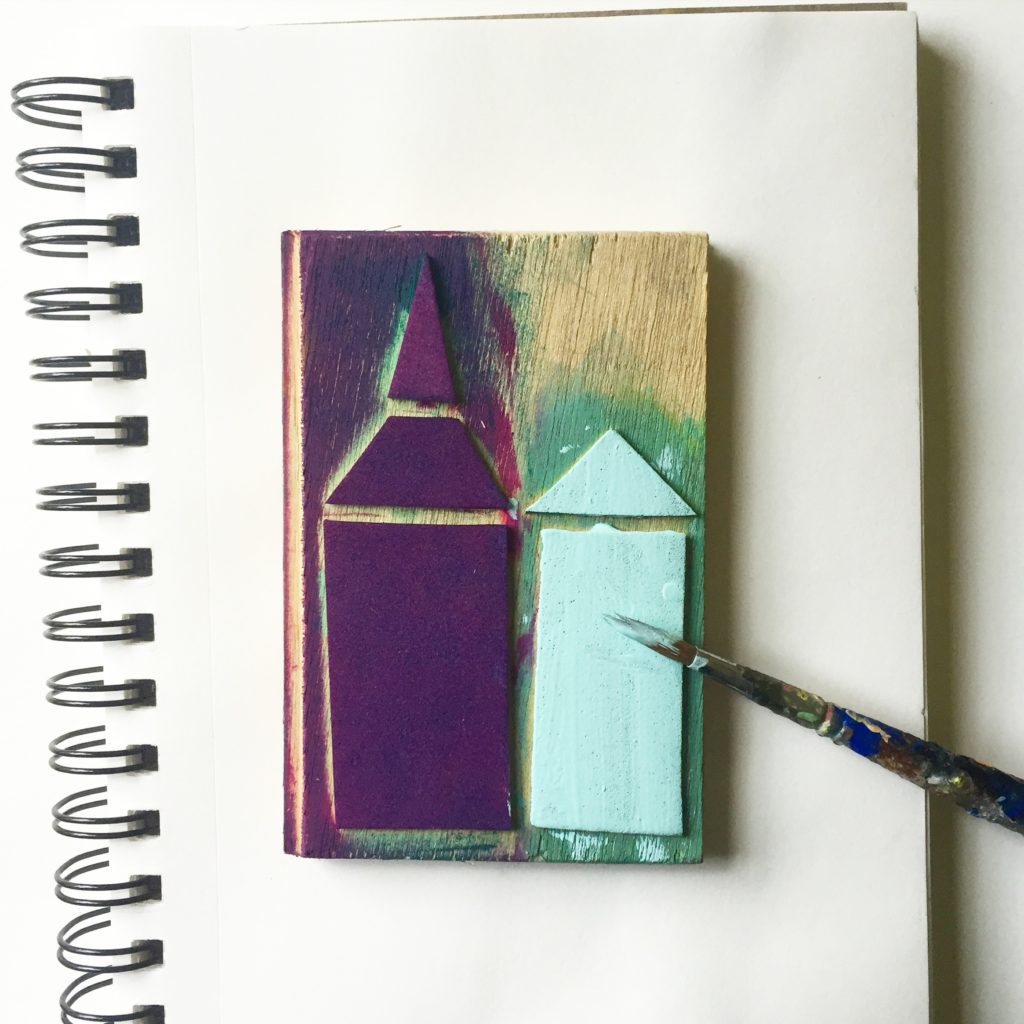 The reasons I love this technique:
It is great for experimenting quickly with shapes and color
It is super child friendly, and easy to execute in a classroom, camp group, or birthday party
Each print creates sharp, beautiful shapes
They can be dried and saved for future use.
You'll need:
Sticky back craft foam (find it at your local arts and crafts store)
A solid surface to mount your stamp (cardboard squares or squares of flat wood will work)
Pencil
Scissors
Paint and paintbrush or ink pads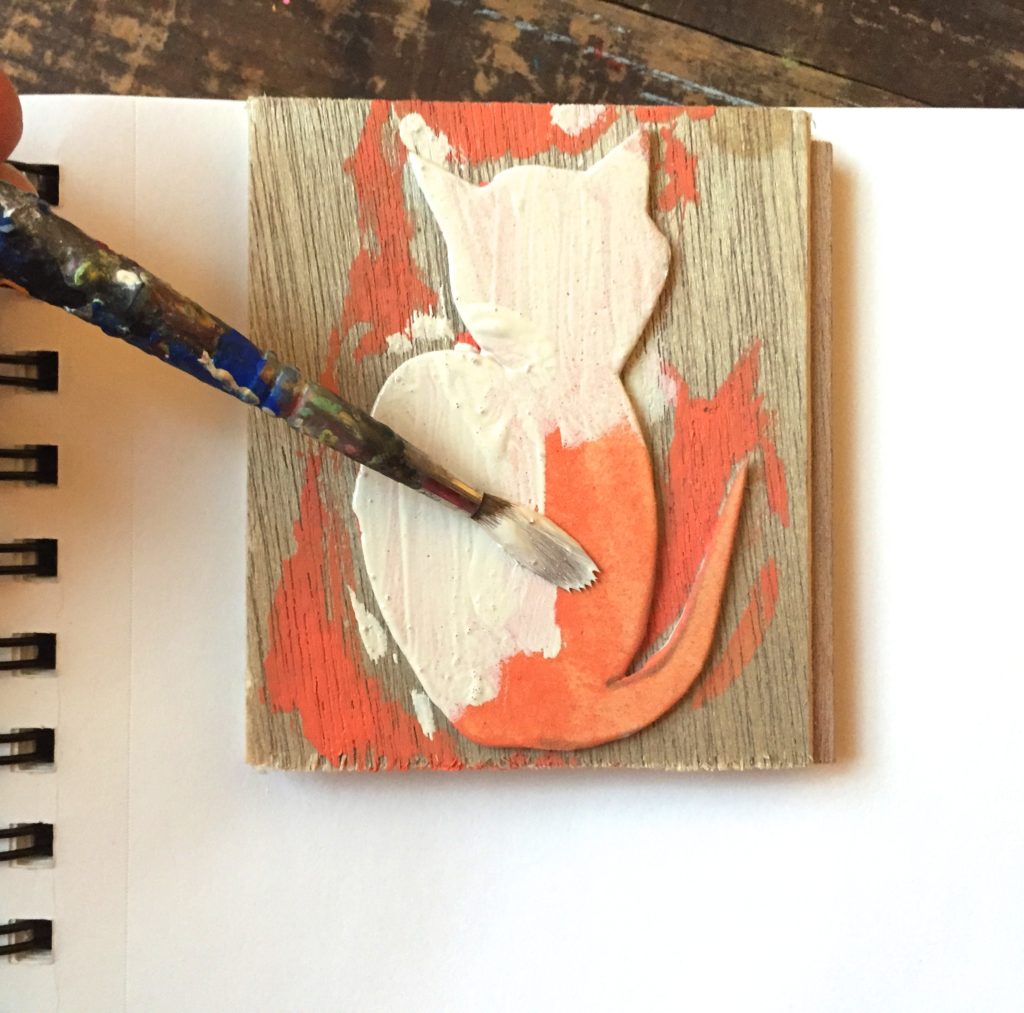 Use a pencil to draw shapes on the craft foam, and then cut them out.  Peel the paper off of the back and firmly press them onto the solid surface (wood or cardboard).  Remember that you can can cut one shape (like my cat) or you can build a shape using lots of smaller shapes (like the buildings).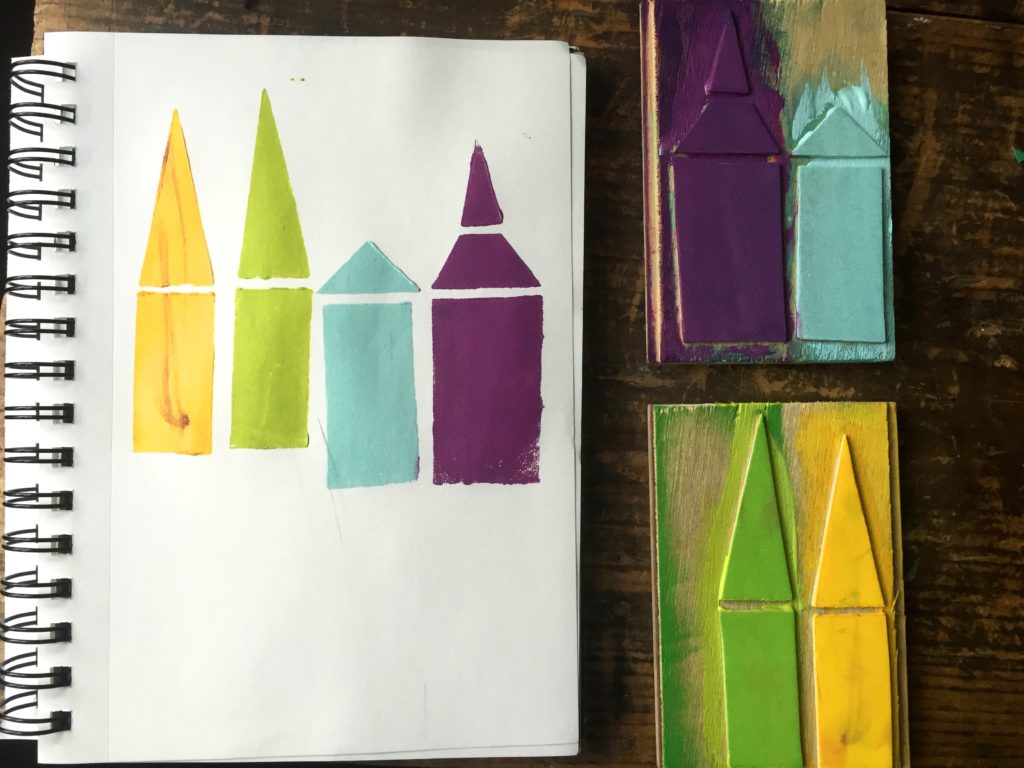 Coat the printing block with paint or ink, and then press firmly onto a the printing surface.  If you coat it with fabric paint, you can make cute-as- pie shirts to go all around!