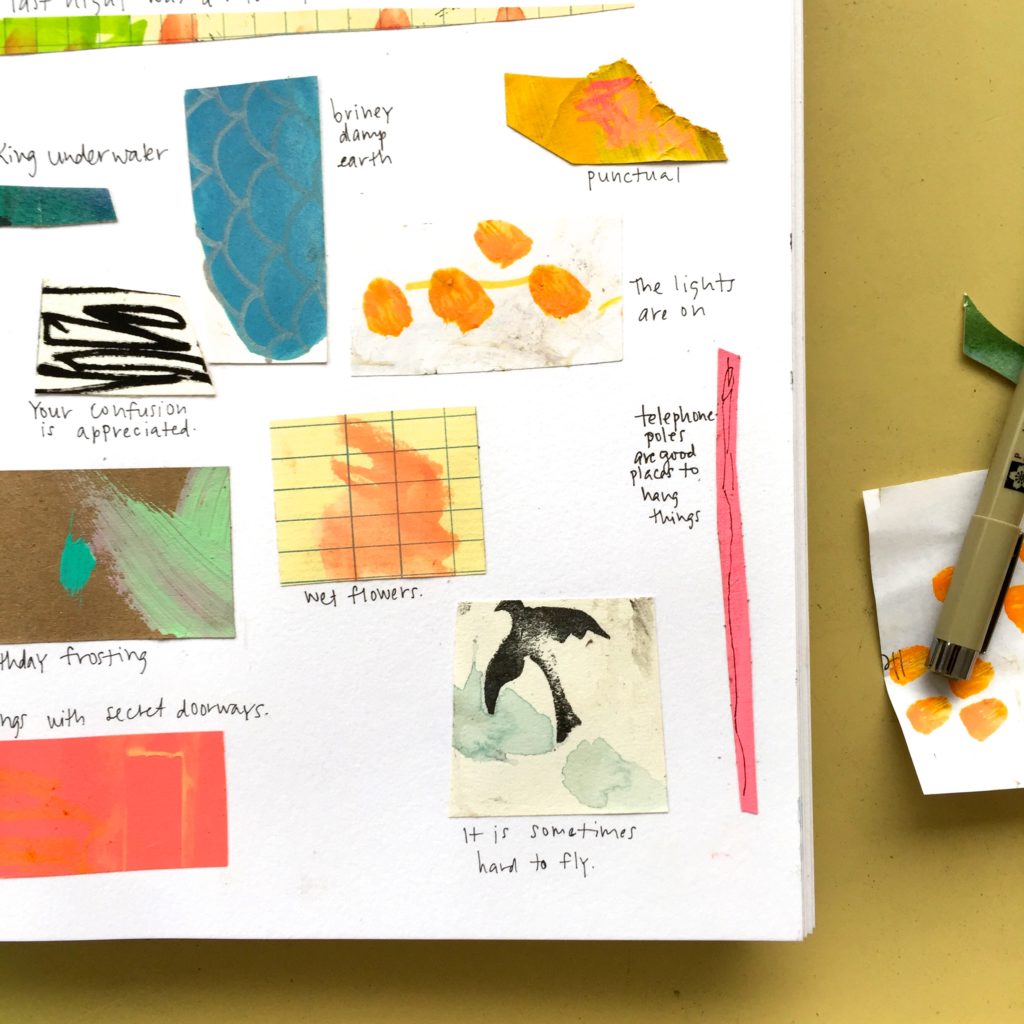 This is my favorite re-purposed art project.  Use your beautiful scraps to turn your journal page into a captivating display of color, words, and texture.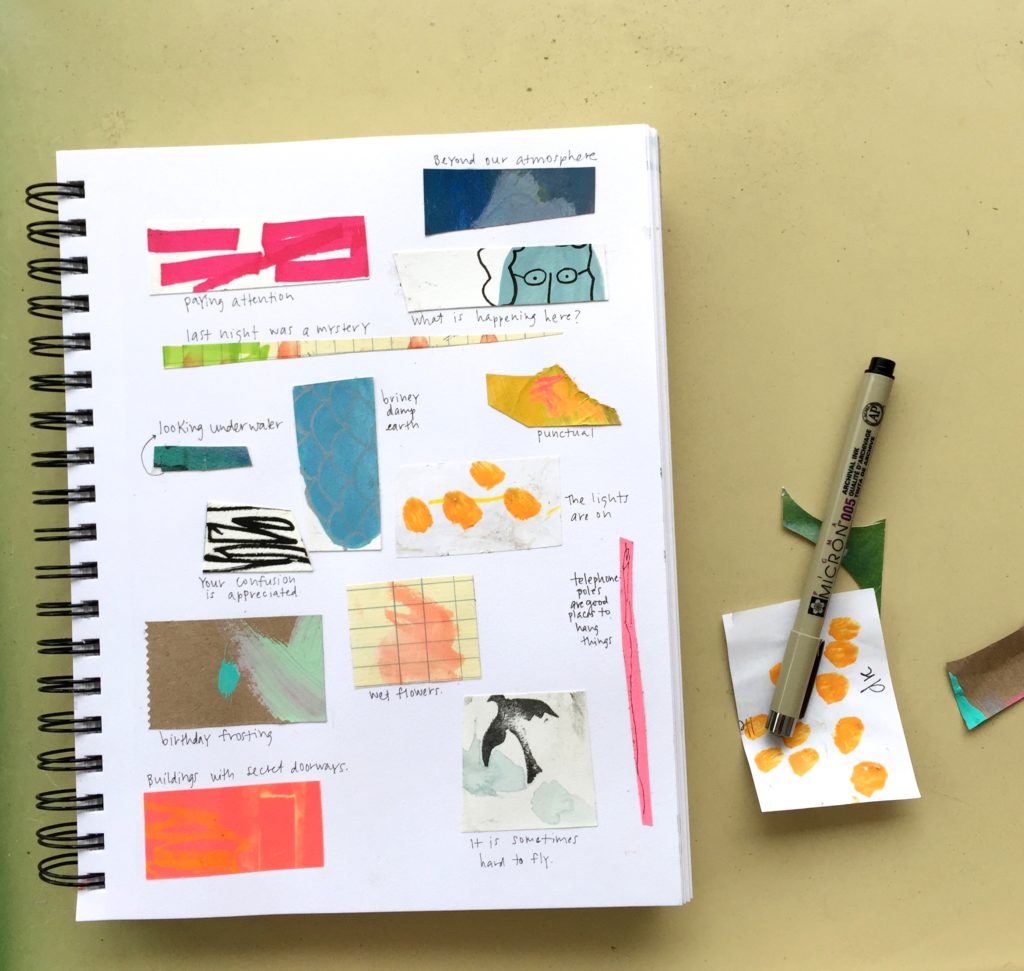 Each time you (or the children in your home or classroom) make art, there are always little piles of scraps left over.  Learn to love your mess! Paper used for color testing, covering the table, scribbling to make your pen work correctly are gold mines for scrap collecting.  Rather then sweep them into the recycle bin,  collect them in an envelope.   Do this for a few weeks.  When the time is right, pour the scraps onto a table and sift through them.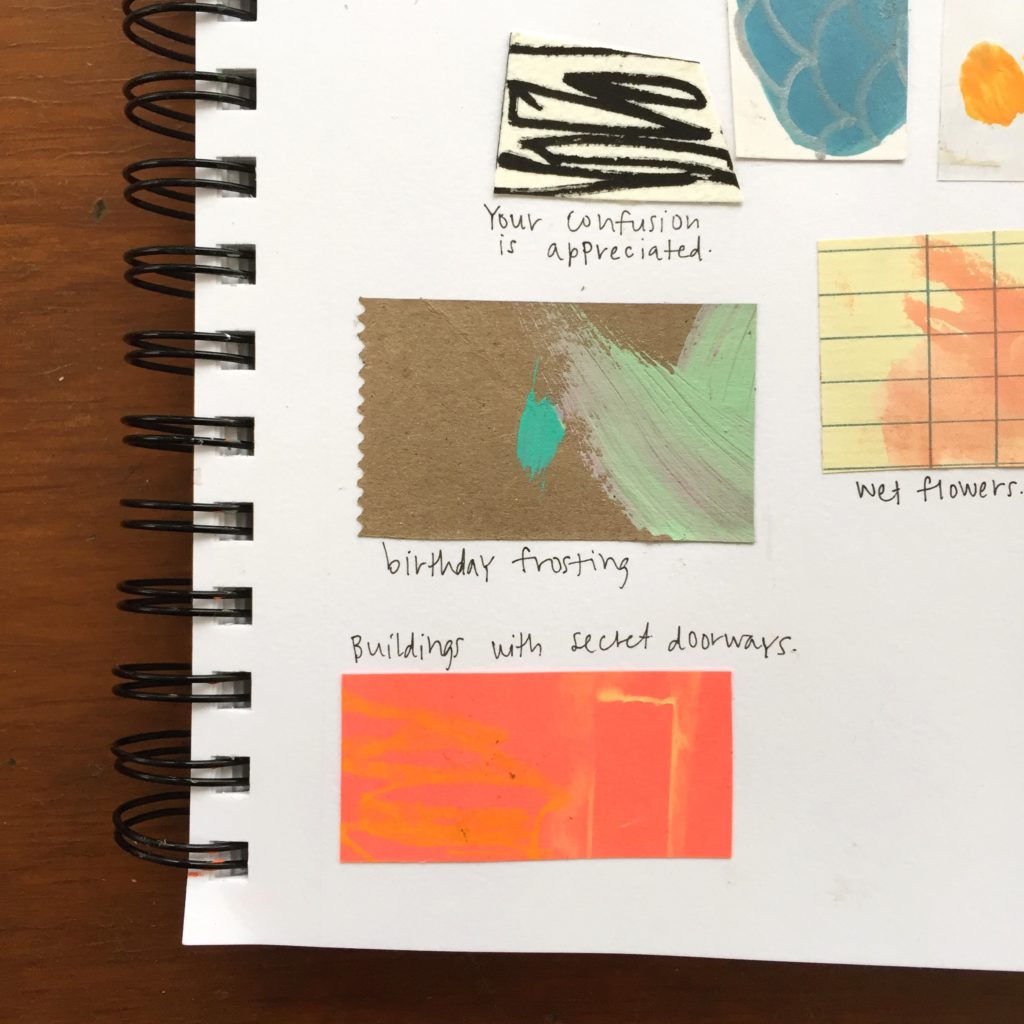 With a glue stick handy, glue various scraps onto your journal page.  You might need to trim the scraps to make them fit onto the page in exactly the way that feels right to you.  I suggest not having a plan.  Let each scrap lead you to its home on the page.
Once your page is filled with scraps, use a thin black art marker to write sentences, small poems, words, phrases, anything(!) near each scrap.  Simply stare at the scrap and let your mind fall on the thing that feels best.  Don't overthink it!  You might want to encourage kids to take it a step further and challenge themselves to move beyond the literal.  For example, a bright orange can be "tangerine" or it can be something less tangible or logical like "the inevitable late night pizza delivery."
Happy scrap collecting!
xo e