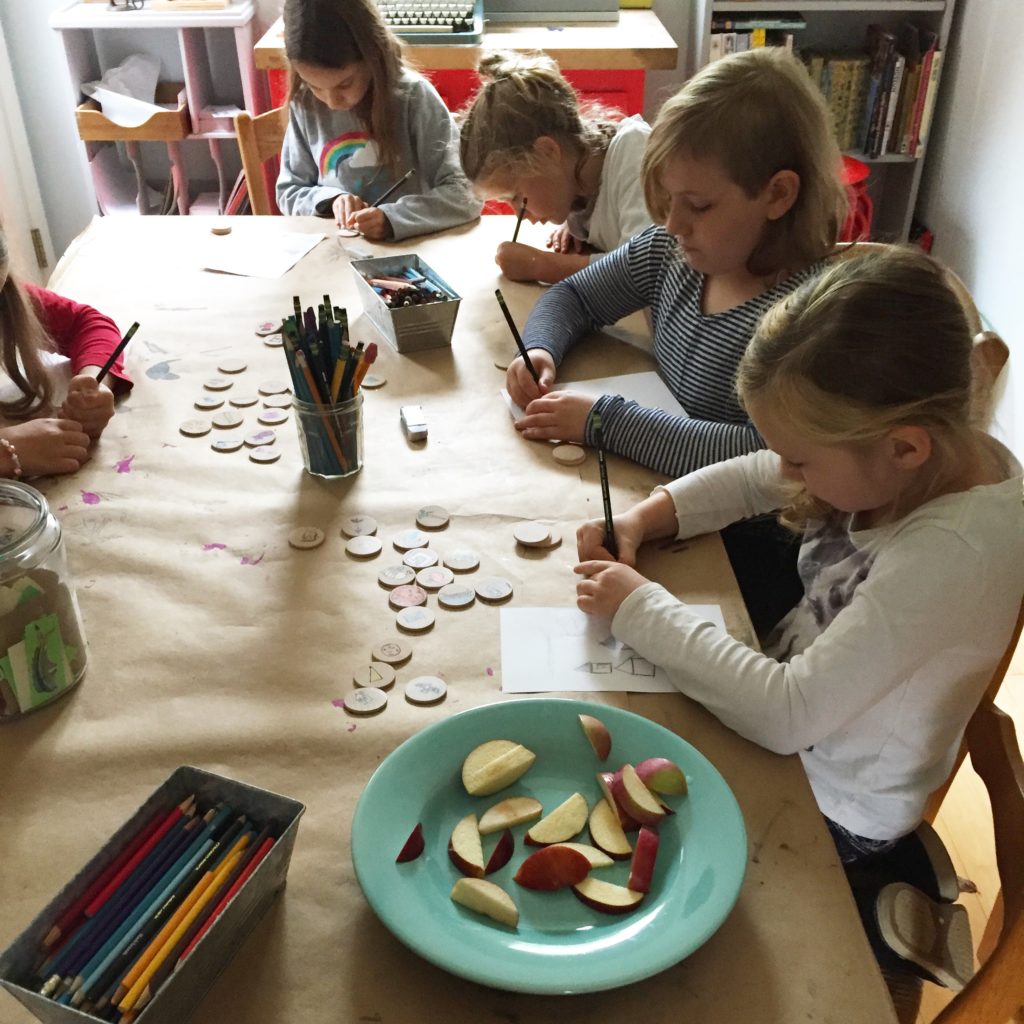 Creative Spark classes for ages 5-7 are filled with fun and experimentation! I offer a balanced blend of creative art sparks and creative writing. In each class, we will explore a unique art technique along with a connected creative writing activity where we experiment with words.
The children will play with color, texture, shape, language, and ideas. Nature prints, Story Stones, and watercolor blob characters are some favorites!
Classes will announced here first!  Check my newsletter and Instagram and Facebook for announcements as well.
************************************************************************************************
CLASS ANNOUNCEMENT!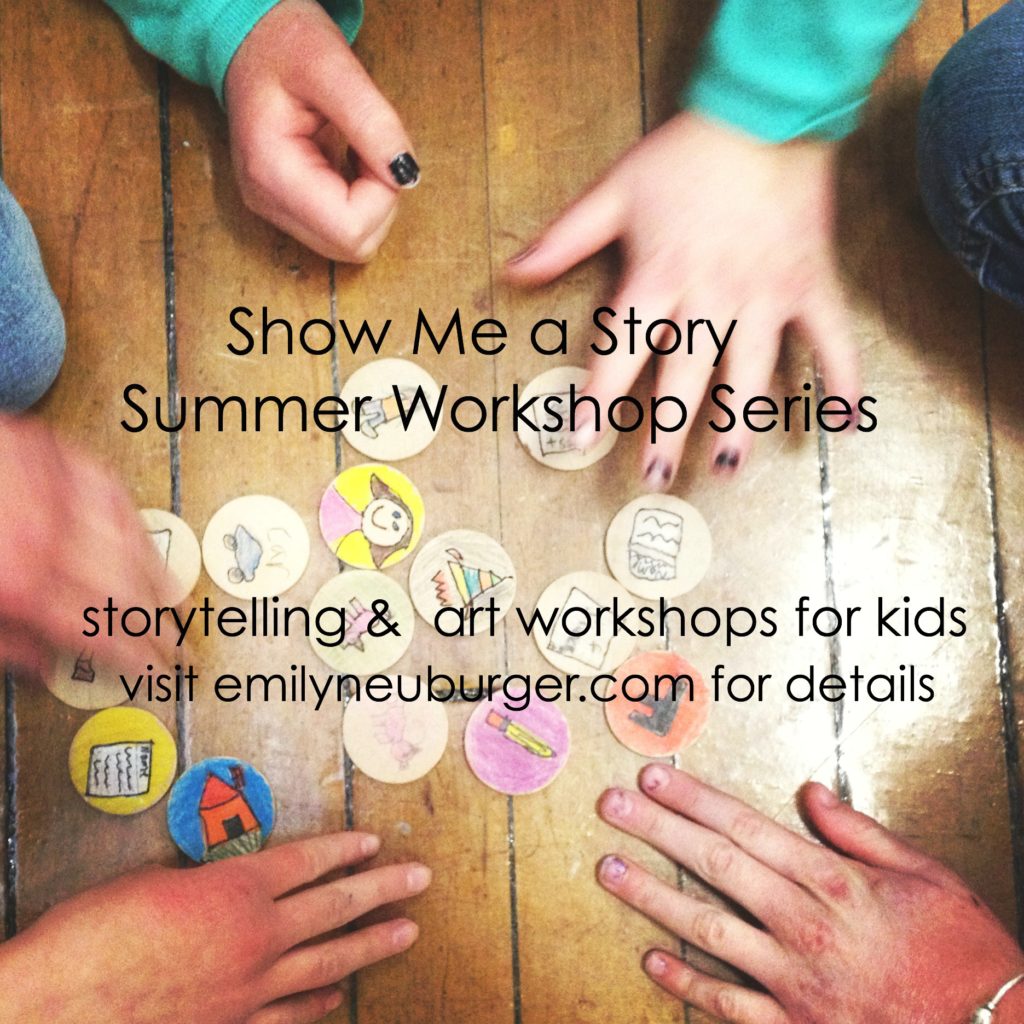 Show Me a Story summer workshops series (2017)
Based on my award winning book, each workshop will be spent creating imaginary lands with curious characters.  We'll make Story Stones, Story Maps, and Story Disks to help build and develop plot, characterization, and setting. These detail-rich imaginary stories crafts are the perfect foundation for developing elaborate characters and plot all summer long.
Much value and respect placed will be placed on experimentation and individual artistic styles.
Ages 5-7
Tuesdays — July 11, July 18, July 25
10-11:30
$75/for 3 sessions
In my South Amherst home classroom
Email me at ekn222[at]gmail[dot]com for registration
*************************************************************************************************