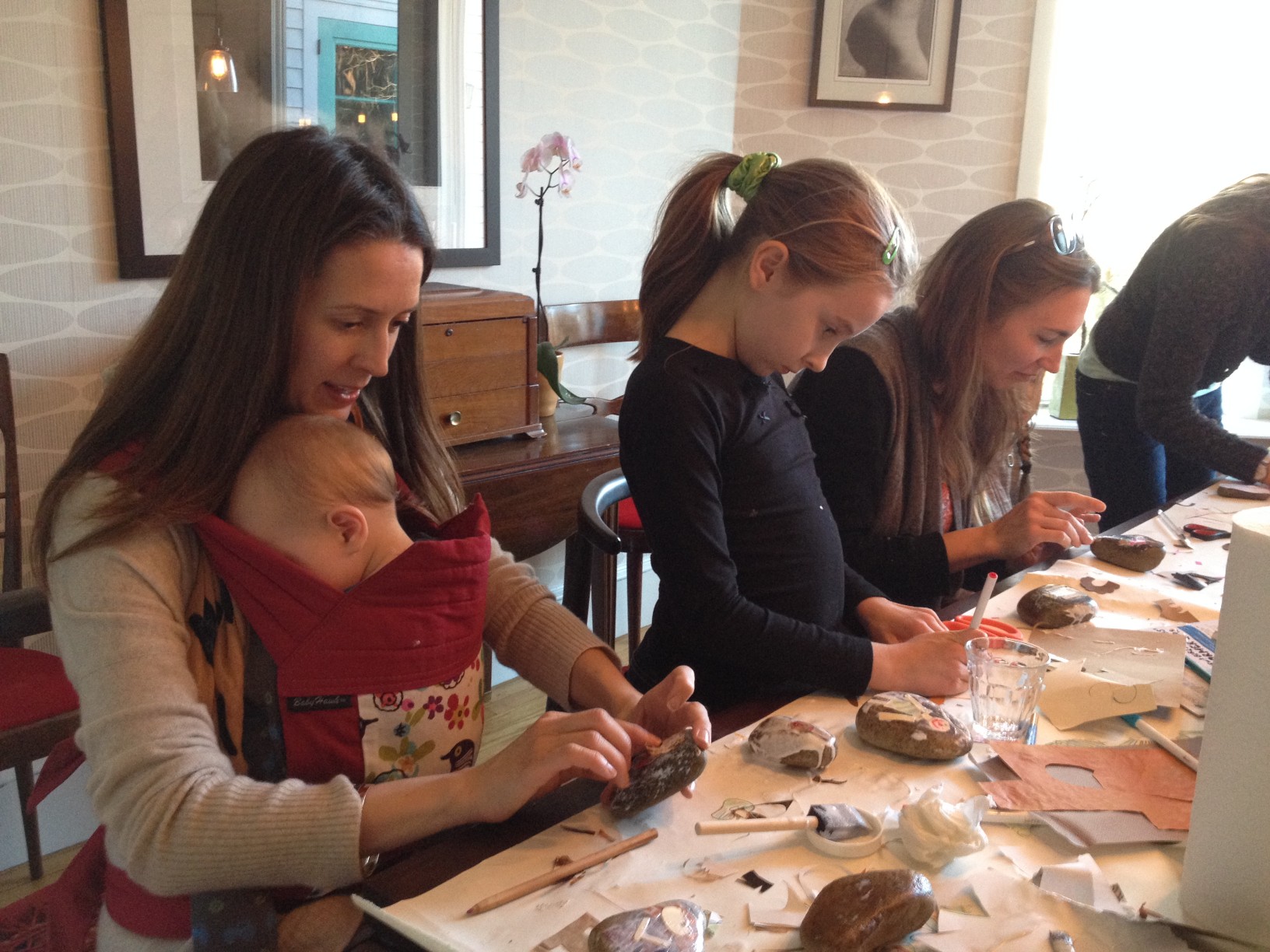 I offer a craft session for birthday parties, social gatherings and events for children and adults.  Any occasion to celebrate and gather is the perfect venue for a creative burst of togetherness:  birthday parties, Girl Scouts events, bridal showers, ladies night out, pre-holiday gift making party, and more.  Choose from a variety of project options such as Story Stones, Story Disks, or Memory Cards.
I'm happy to work with you to tailor the workshop to the specific event. I recently led a Story Stone workshop at a mother-daughter event where the mothers made a Story Stone of their daughter and the daughter made a Story Stone of their mother.  It was a beautiful way for the mother daughter pairs to ponder each other and to feel connected.
*There is a materials cost/person.
Please send an email if you are interested in arranging an event: eneuburger[at]gmail[dot]com