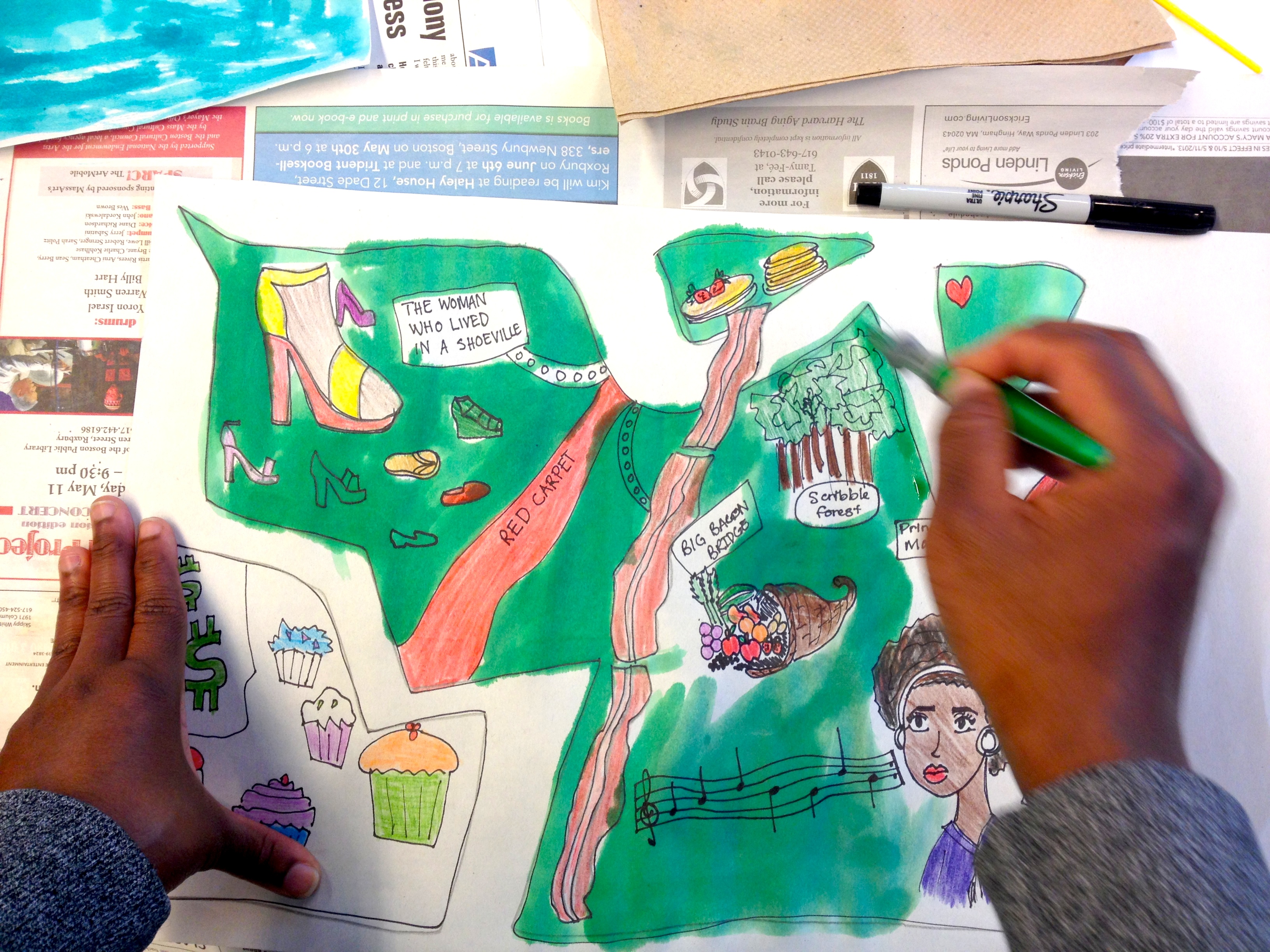 Story Map is one of the projects from the Story Evolution chapter in my award winning educational book, Show Me a Story. These detail-rich depictions of imaginary lands are the perfect foundation for developing elaborate characters and stories. Children are encouraged to continue to refer to their maps as they write engaging, new tales.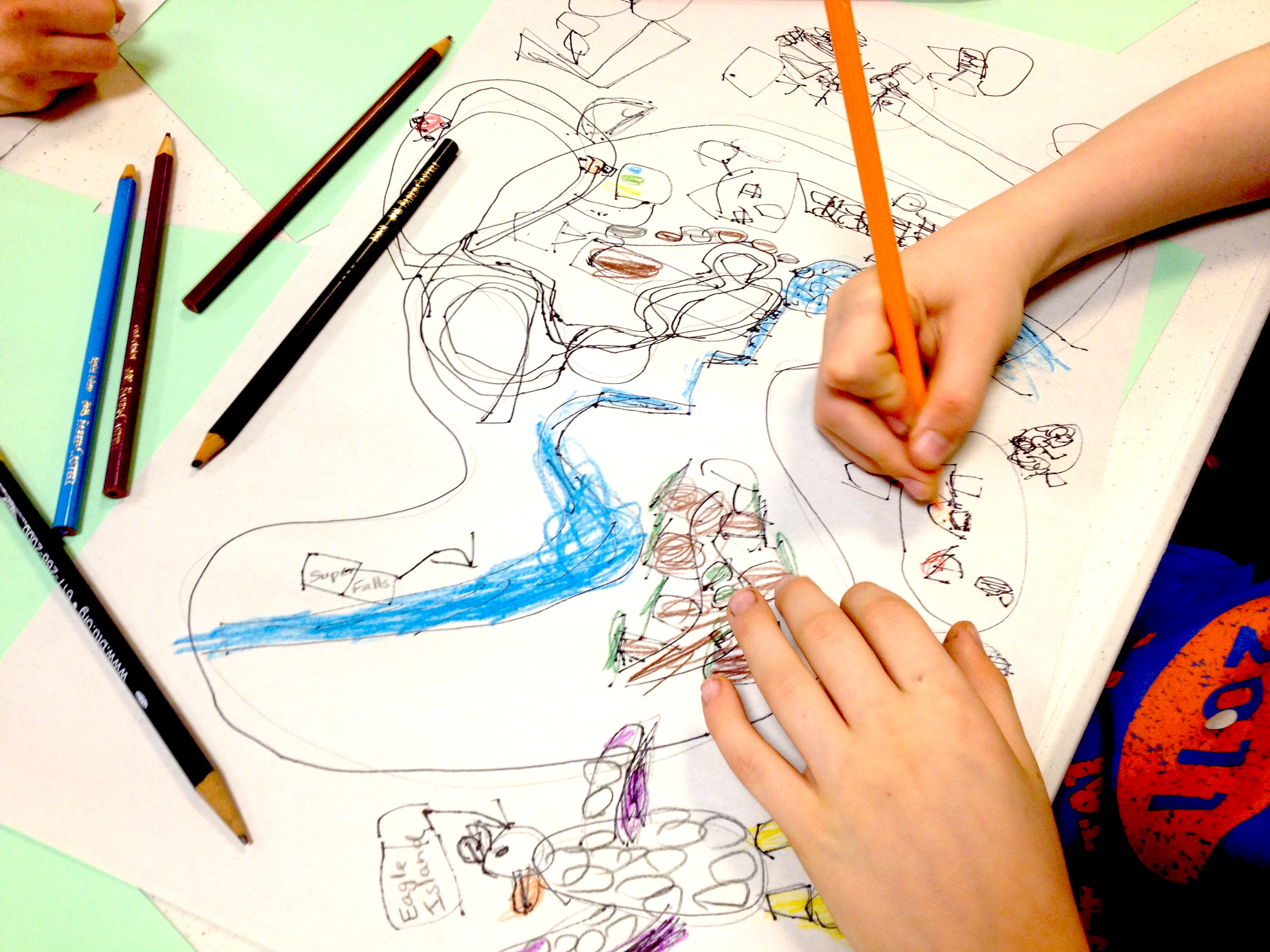 The program includes:
· a short period of guided brainstorming
· an inspiring demonstration with clear instruction
· time to look at an assortment of Story Maps that I bring with me
· value and respect placed on experimentation and individual artistic styles
· tips and ideas for teachers on how to integrate the Story Maps into their classroom curricula
· encouragement and guidance as to how to continue to develop the map and how to use it in future storytelling and creative writing.
Approximate time: 1 1/2 hours (with an extra ½ hour for set-up and clean-up)
Appropriate for ages: 8-12
Recommended maximum group size: 15 (more with assistance)
Please contact me at ekn222[at]gmail[dot]com to discuss details and cost.

{Story Map workshops have been held at The Eric Carle Museum of Picture Book Art, multiple branches of The Boston Public Library, and many elementary schools and libraries}