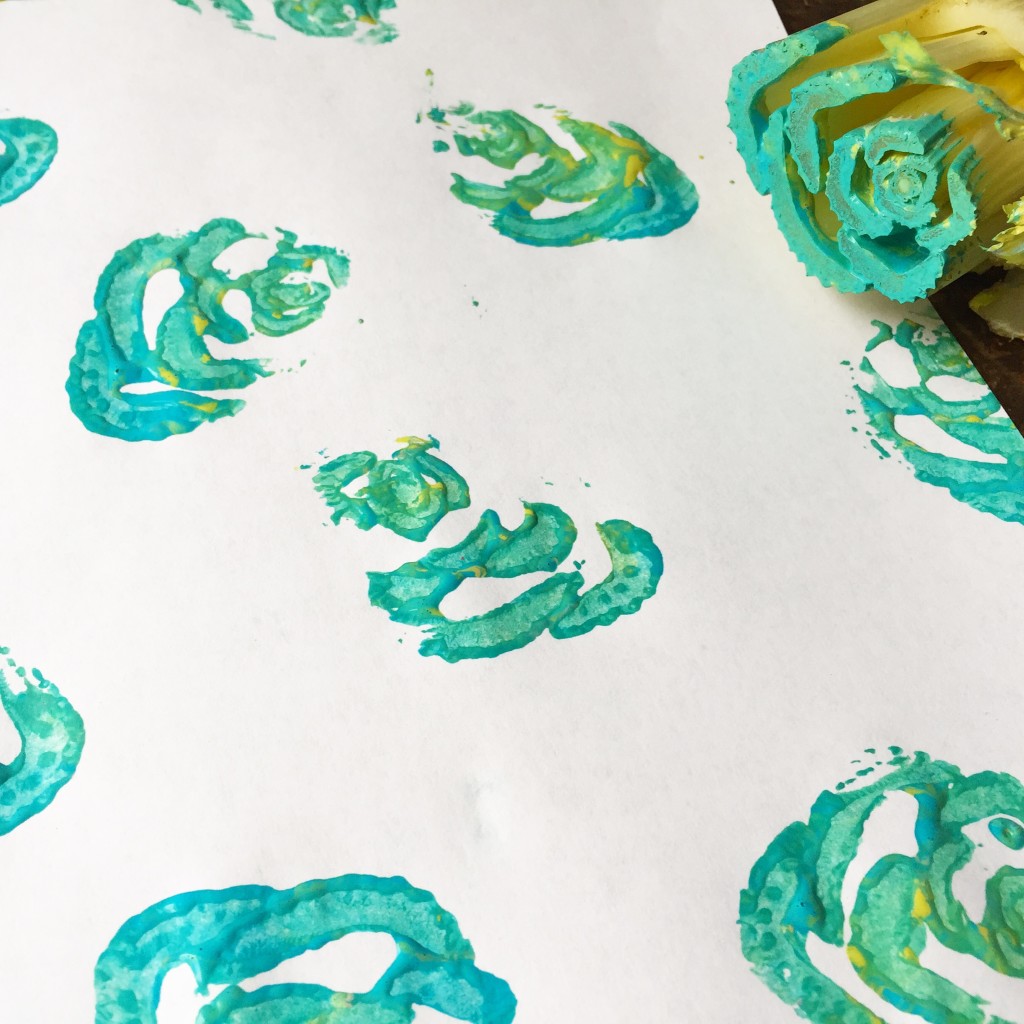 Celery printing is a simple and satisfying art project for children.  When you find yourself at the end of a bunch of celery, slice it and store it in the refrigerator until you have a some time to make art. The worst case scenario is that you never get to it and there is a decaying celery stump in your veggie drawer.  The best case scenario is that you'll have a fun activity ready to go on a rainy afternoon.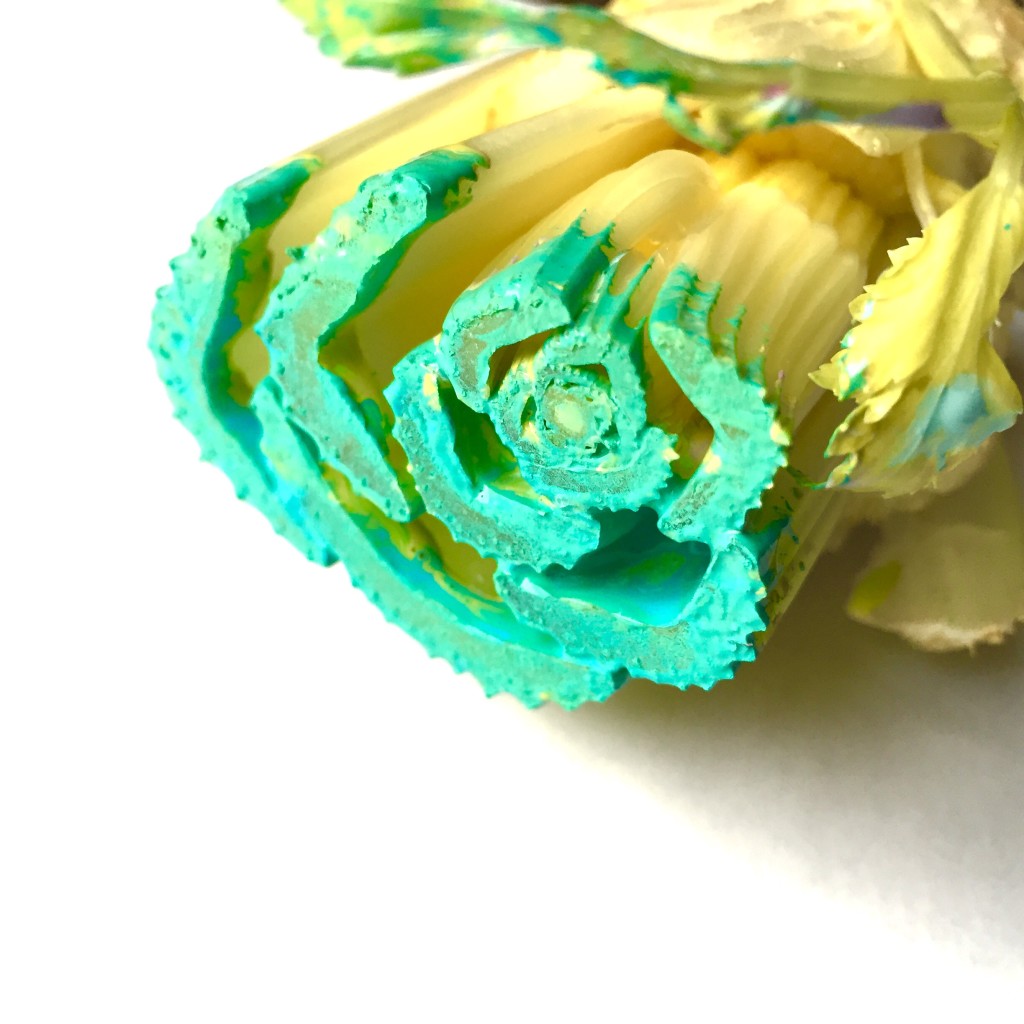 Encourage experimentation:
Is there a difference between dipping the celery into a well of paint versus painting a thin coat directly onto it?
How much pressure do you apply?  Try gently pressing down, and then try it with more force.
How fast do you print?  Fill one page with quick, fast prints and another page with slow, pensive prints.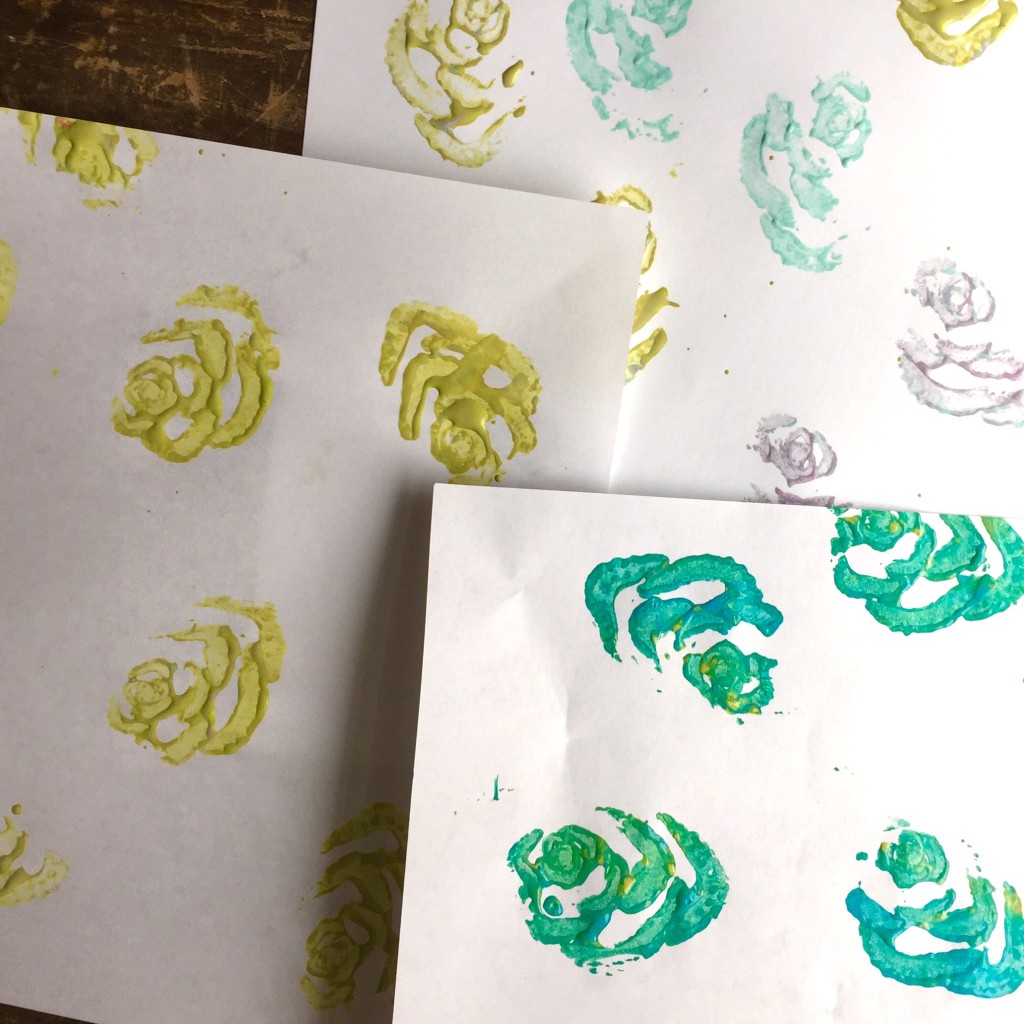 You might want to trim individual prints to make small cards and gift labels? Or, you might want to print and newspaper, and then toss it all in the recycle bin when you're done.
This is uncomplicated, low stakes,  fun, my friends!